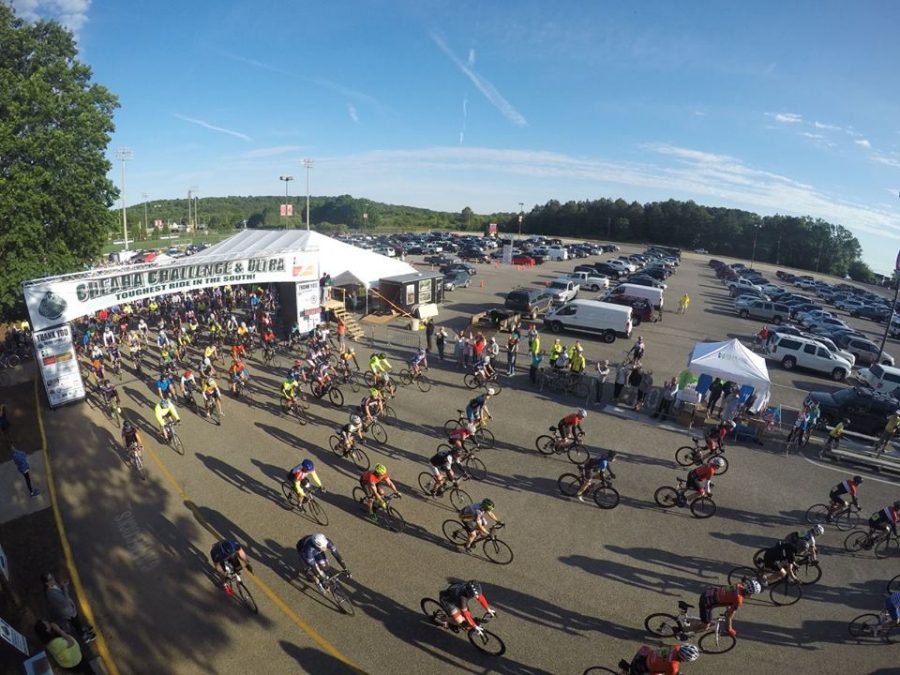 Cheaha Challenge Gran Fondo Century, ULTRA, & Time Trial
Organizers of the Cheaha Challenge Gran Fondo are honored to announce that the 2020 Cheaha Challenge century distance will again be a qualifier for the 2020 UCI Gran Fondo World Championship, and our Cheaha Challenge Time Trial will again be a qualifier for UCI Time Trial World Championship. The 2020 UCI World Championship will be held in Vancouver, Canada in September 2020.
Stay tuned: Registration for the 28th Annual Cheaha Challenge & ULTRA, 6th Annual Cruise, and 2nd Annual Time Trial will open in September.
Sunny King Criterium & Piedmont Road Race
The Alabama Cycling Classic is made up of two days of cycling. Day one: The annual Sunny King Criterium, held in conjunction with Noble Street Festival. Day two: The Piedmont Road Race. 
The Sunny King Crit is the opening criterium on USA Cycling's Pro Road Tour. The high-speed contest attracts top talent from across the country. With 21 categorized races for various age groups and licensed riders, Saturday is packed full of racing for juniors and professionals. 
The one-kilometer, four-turn course leads racers in a counter-clockwise direction from E. 11th Street to Wilmer Avenue,12th Street, Moore Avenue, and back to 11th. Adding to the excitement, the course crosses Noble Street, right in the middle of Noble Street Festival!
The second day of the Alabama Cycling Classic offers 40-mile and 81-mile competitions called the Piedmont Road Race.